Are homeowners able to stay in their houses during a roof replacement? Today, we're answering all of your questions about roof replacements and more.
There are many questions surrounding homeownership and the major responsibilities that come with it. Even if you aren't a first-time homeowner, there is a lot to know, understand, and think about, and the roof, repairs, replacements, and maintenance are no different.
The roof is one of your house's most important and largest structural components. It is your home's first line of defense against the elements and plays a big role in keeping you and your family safe and sheltered. Unfortunately, your roof cannot last forever. Regardless of your roof type, the replacement process is inevitable.
If you're facing a roof replacement, it's likely you have at least a few questions about the process, beginning with, "Can I stay on my property while the roof replacement takes place?"
Knowing every bit of information you can and gathering answers to your questions can help you feel at ease about everything. So, today, we're answering your questions about the roof replacement process.
Continue scrolling to get your answers.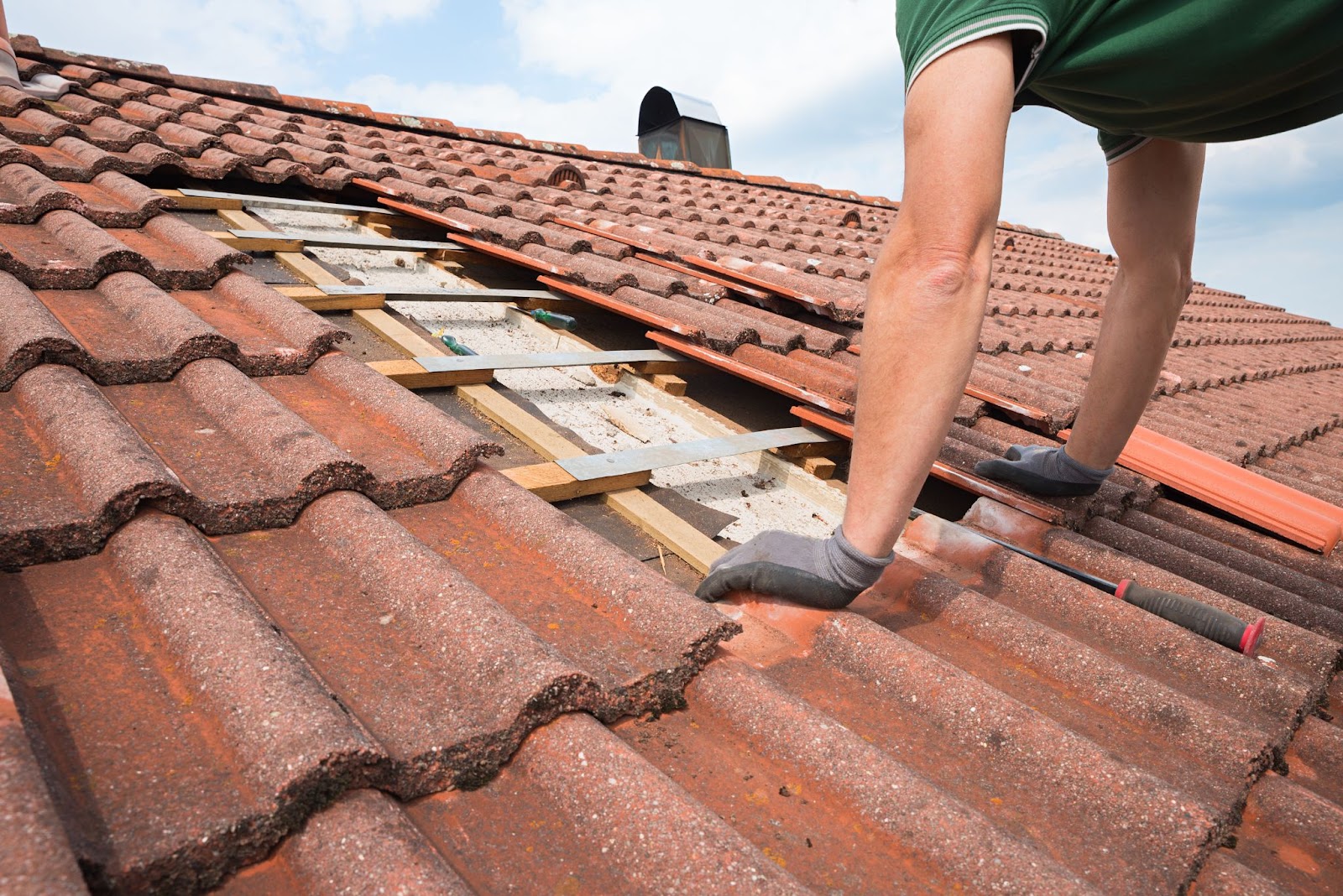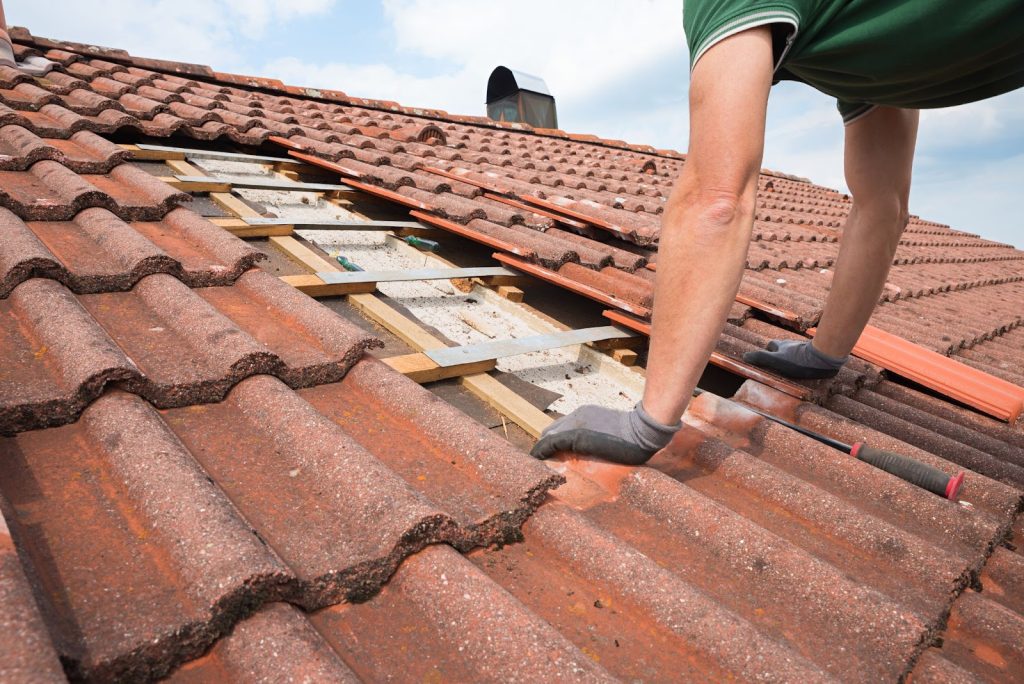 The Roof Replacement: Can I Stay at My House and Other Questions
We all know that any roof-related project can be a big one, especially when it comes to roof replacements.
Q: Can I stay in my house during a roof replacement?
A: The answer to the question really depends on the homeowner's preference and needs. If you have a napping baby, have noise-sensitive pets, or work from home, you may want to consider finding other accommodations during regular business hours. If loud noises don't bother your daily routine, you can stay in your house during a roof replacement.
In extreme cases, you may need to move out. But those instances are few and far between. Your roofing contractor will be able to fill you in on all the details you need to know, what is safe in your situation, and what you can expect.
Q: Are all roof replacements the same?
A: Yes and no. Because materials vary, roof replacements are technically different. However, the replacement process is more or less the same, regardless of your roof type.
Q: What should I expect during a roof replacement?
A: As mentioned, the replacement process is more or less the same, regardless of what kind of roof you have. As for what you should expect, these expectations are also more or less the same. Here's what you need to know:
Generally speaking, a roof replacement is a two-day process. Some projects can be completed in a day, while others take three or four days. This depends on the size and shape of your property, what damage needs to be addressed, and other factors.
Roof replacements are messy, especially if your roof replacement company has to replace damaged plywood.
Your roof replacement will be loud!
There's a good chance debris will fall from your roof during the teardown and reconstruction of your roof, so keep kids and pets inside during this process. And, when going outside is unavoidable, always wear shoes to protect your feet from nails and other roofing materials.
If you use satellite dishes or solar panels, you will likely experience solar electricity and television interruptions.
There are things you should do to prepare for your roof replacement (see the following question).
Q: How can I prepare for a roof replacement?
A: Here is a list of things homeowners can do to prepare for their roof replacement:
Since the process can be messy, consider moving anything surrounding the exterior perimeter of your house that could become damaged by falling debris, such as potted plants, outdoor furniture, grills, and more.
All antennae, satellite dishes, solar panels, and other rooftop extremities must be removed.
Park your cars, boats, and other vehicles away from your house; the street should be sufficient (as long as parking on the road is legal in your area). This gives your roof replacement company plenty of room to do its job. Moreover, you won't have to worry about your vehicles becoming damaged.
Unfortunately, the mess isn't just contained to the outside. You'll want to take some time to cover up any furniture, bedding, clothing, and anything else you don't want to get dirty or destroyed. Tarps or old sheets or blankets will do the trick. Don't forget about any items you may have stored in the attic. These pieces are particularly close to the action, so anything valuable, fragile, or that you don't want to get messy should be moved as far away as possible.
The constant hammering of re-roofing can cause vibrations significant enough to knock down wall decor, so consider taking down pictures, mirrors, and knick-knacks on your walls.
Prepare yourself for a realistic timeline by chatting with your roof replacement company. Once they have completed a roof inspection, they will give you a good idea of how long your specific project should take.
You'll also want to ensure you and your roofing professional are on the same page regarding the preparation and cleanup process (what you do versus what the roofing company will do). Also, talk about your warranty, registration, etc.
Be a courteous neighbor by letting them know well in advance of your plans to re-roof— who knows, they may want to plan to be away for the day, too!
If your driveway doesn't have adequate space for big trucks or dumpsters, make sure to look into your city's laws and permit requirements for parking such items on the street.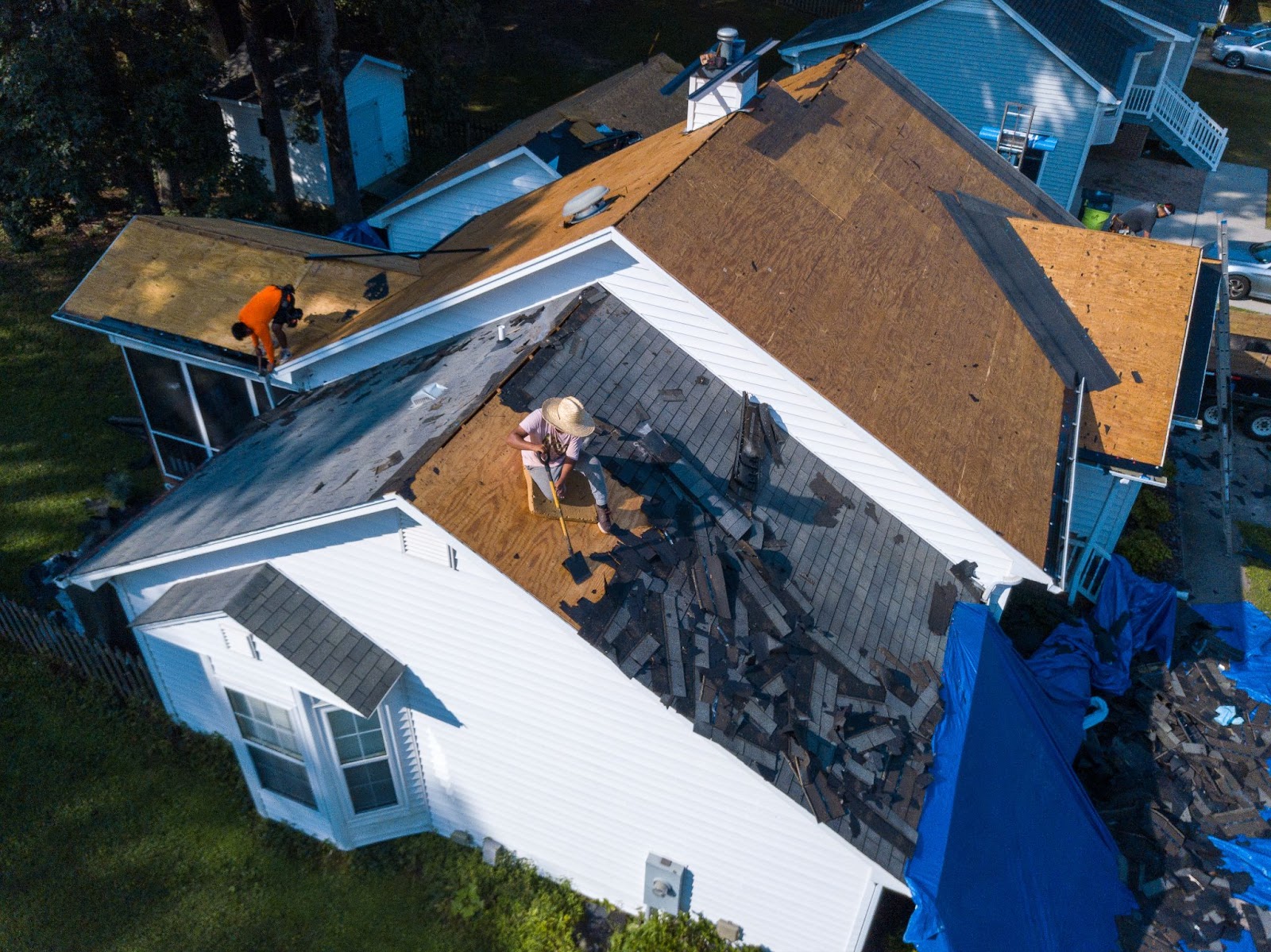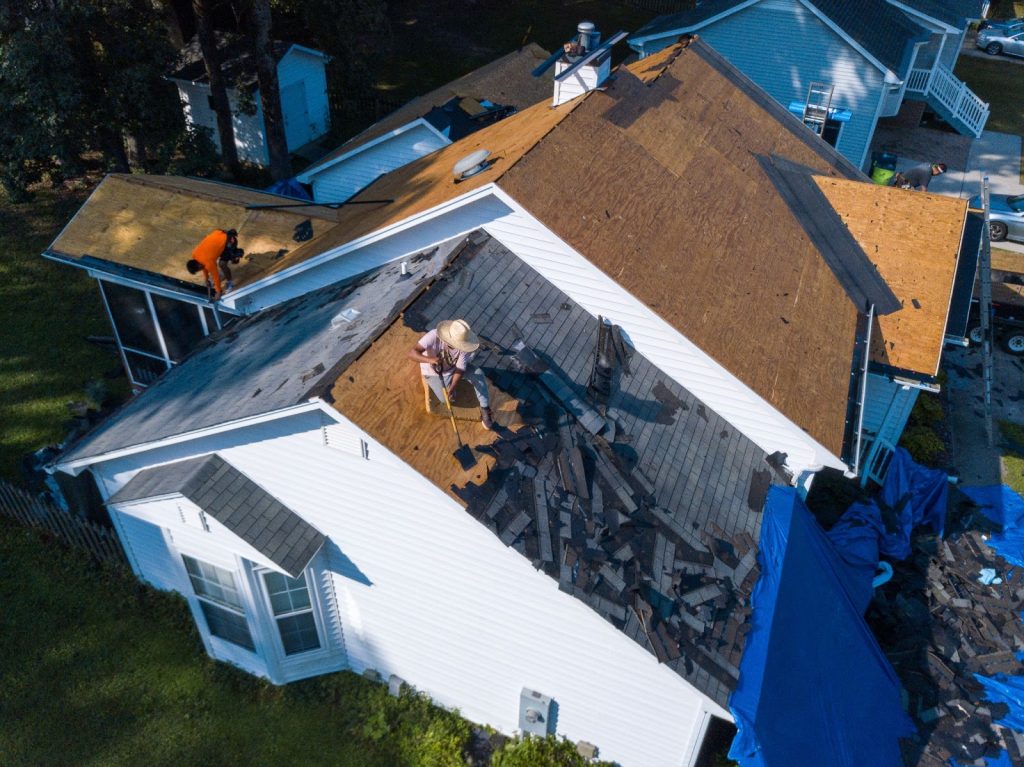 Q: What is the typical roof replacement process?
A: Whether you have had a slate, metal, or shingle roof, the process is very similar. In short, there are nice basics steps:
Step 1 — Prepare Your Property
Any quality roofing contractor will take time to protect your property before starting anything. Adding tarps and plywood to your home will protect windows, siding, plants, and more.
Really, there will be tons of tarps, more than maybe you've ever seen! In the event of rain, snow, or other inclement weather, tarps will be used to protect your property from moisture exposure.
STEP 2 — Out With the Old Roof
Even though your property is prepared and ready for a new roof, the installation of your new roof might take a moment to begin. First, the old shingles (or other roofing materials) are removed so a thorough inspection of the plywood decking can take place.
After the shingles are removed, the vents and flashing are also taken down. If you look close enough, you'll probably find that your roofing contractor has organized these materials— staying organized is crucial during this process; otherwise, safety and efficiency go out the door!
Removing roofing material is tough and requires special tools to efficiently and effectively loosen ridge caps, pry nails, and pull off shingles, slate, and metal. This process is long since there are many pieces to remove and materials are extremely heavy.
The flashing, caulk, and adhesive are also removed from chimneys, valleys, and vents to ensure no issues lurk beneath them.
STEP 3 — Decking Inspection
Once all old roofing material is removed, a decking inspection can take place. Any wet, soft, or rotted wood found during this process will be replaced. This step is critical to ensure the base of your roofing structure is safe and solid.
When roofing materials are installed on damaged wood deckings, they can shift, resulting in leaks and other roofing issues, which totally negates the reason for installing a brand-new roof. A solid roof base means roofing materials (shingles, flashing, etc.) stay intact. The inspection also ensures your wood sheeting is properly attached to your roof.
STEP 4 — All Other Inspections
In addition to a decking inspection, your roofing professional will inspect your existing vents to ensure nothing needs repairing or replacing. Roofs that are not properly vented cannot last more than a handful of years.
Your roofing company will also keep its eye out for rust and rot on or near the flashing and framing of your vents. If rust or rot is found, vents should be replaced. They will also ensure all insulation is removed from the soffit vent openings. They'll inspect the attic to see if intake or exhaust vents need to be retrofitted.
Vents from your kitchen, bathrooms, and laundry room will also be inspected to see if they need to be cleaned out or replaced. If your property does not have vents in your kitchen or bathrooms, it is a great time to install them.
A quality roofing professional will also check out your gutters for dents, separations, sagging areas, and other signs of damage. It's not uncommon for them to ask you questions about how they function. If there are any issues, now is a great time to have gutters repaired or replaced.
STEP 5 — Roof Edge Preparation
Once everything is prepped and all inspections are completed, every eave edge is lined with a drip edge. This metal piece features a 90° bend which helps stop rain from seeping under roofing material at its edges. The drip edge is installed before anything else to protect and support all other roofing materials.
STEP 6 — The Underlayments
Underlayments are a special roofing layer that offers your roof protection. These layers stick to the wood decking and prevent water from leaking through. Underlayments include water, ice shield, asphalt, and tar paper. Underlayments are the unspoken hero of all roofing systems and are an essential secondary barrier for any roof.
These shielding layers must be applied to all roof penetrations, such as pip flanges, chimneys, roof connections, and the bottom of your roof. Without this layer, these areas may crack and will weaken the structure. After placing the underlayment, the roofing felt is applied to the entire surface.
STEP 7 — Installing the New Roof
Finally! Steps one through six were all about prepping the base of your roof. Now that the base is complete, your roofing company can begin laying out new roofing materials. They will draw lines all over your roof's surface to ensure their alignment is square and just right with your roof.
Your roofer will start at the bottom and work their way up to the peaks of your roof. The under-row law is the beginning of your installation. They follow specific steps while installing ridge vents, capping, and counter flashing whenever necessary.
STEP 8 — Clean Up Time
If your roofing professionals care at all about their reputation, you can count on them to clean up the job site completely. Equipment is removed, old materials and dumpsters are taken away, and damaged grass and scuffed driveways are repaired. Quality companies will leave the site better looking than how they found it!
STEP 9 — The Final Inspection
The last step! A final inspection is necessary before your roof replacement is considered complete. Your roofing crew will meet with you to ensure your roof is installed properly, meets all of your needs and wants, and gets your final approval. After that, you're done!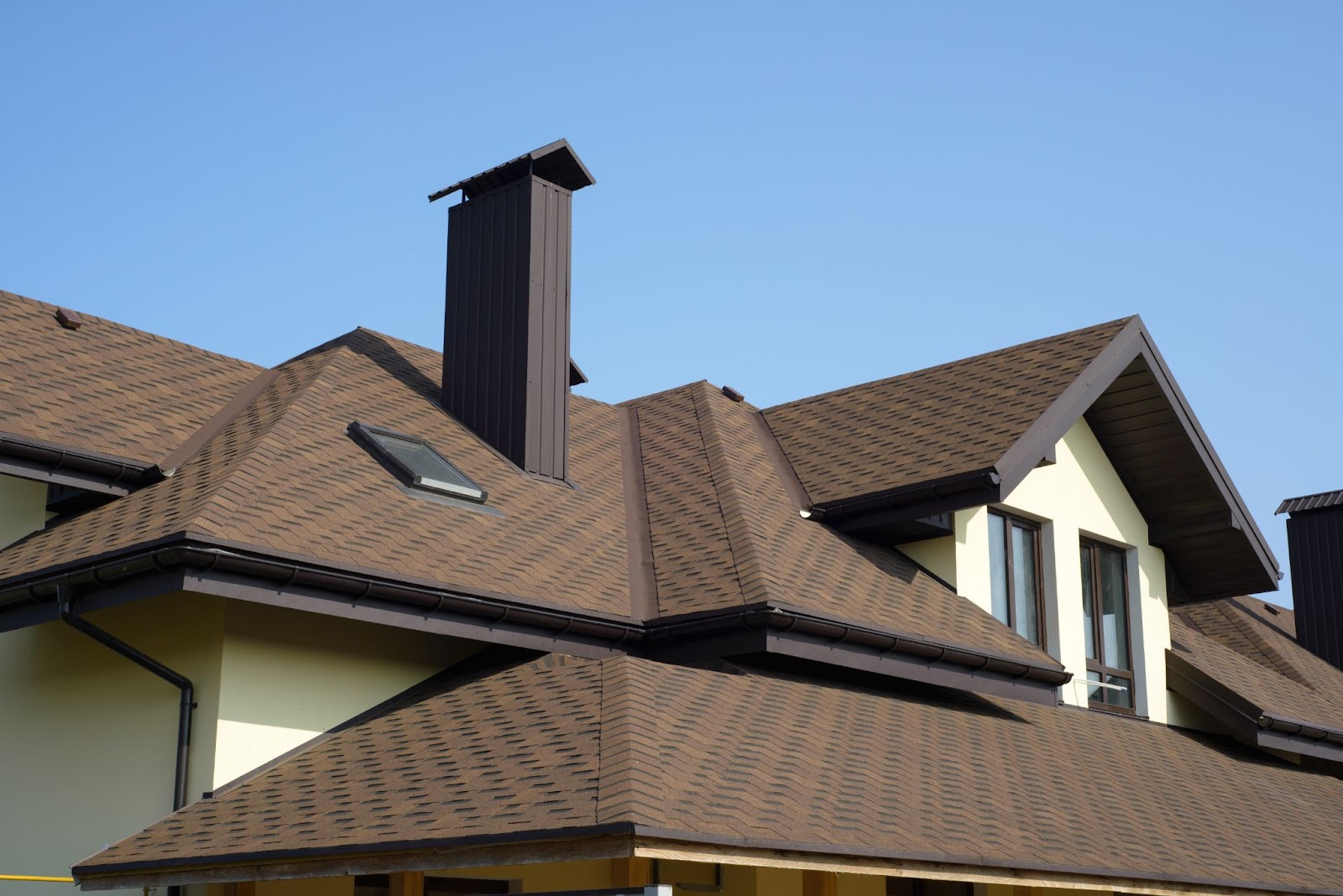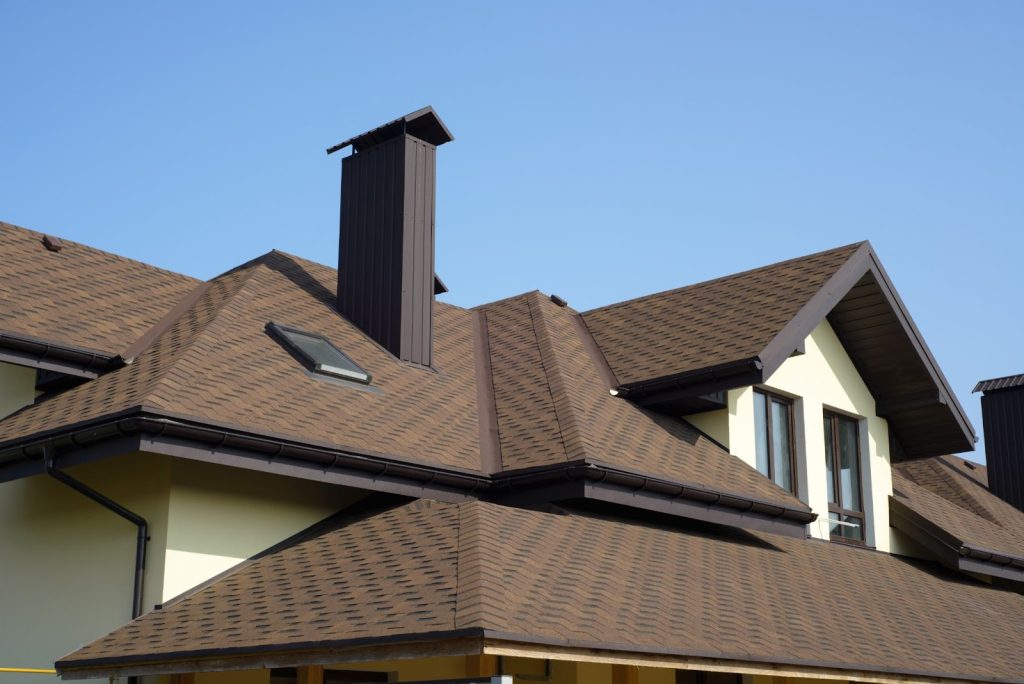 Need a Roof Replacement Professional? Call We Do Roofing SLC!
Whether you need a roof replacement, inspection, repairs, or something else, We Do Roofing Salt Lake City professionals are here to help!
The We Do Roofing SLC team is Salt Lake County's trusted and most reputable roofing crew. With over 20 years of experience and a licensed roofing team, We Do Roofing provides expert roof repairs, re-roofing, new construction roofs, and more for all commercial and residential customers along the Wasatch Front. We are here to answer all of your questions about your roof replacement options and want you to feel comfortable every step of the way.
Our respected team is ready to chat about your roof replacement options. We serve those in Salt Lake City, Murray, West Valley City, West Jordan, and many other surrounding cities in Northern Utah.
Contact We Do Roofing SLC for your quick quote, explore roof replacement options, and schedule your roofing consultation today!