If you are getting a roof replacement, there are several things you can do to make sure your property is ready for the job.
Having a brand new roof installed is a very exciting process. Replacing your roof is a significant investment that will improve your home's safety, functionality, and efficiency. If you ever want to sell your property, a new roof is always a plus for potential buyers.
It's not uncommon for homeowners to feel a bit stressed out on the day of your roof replacement; it is totally normal. However, with some prep work, you won't experience any of those overwhelming feelings!
Generally speaking, your roof will take about two, possibly three days to complete. Of course, the length of your project depends on your roof's size and the materials you've chosen. But a good rule of thumb is a couple of days.
If you don't want the process to take any longer and want to minimize the stress you're feeling, continue reading below to learn how to prepare for the big day.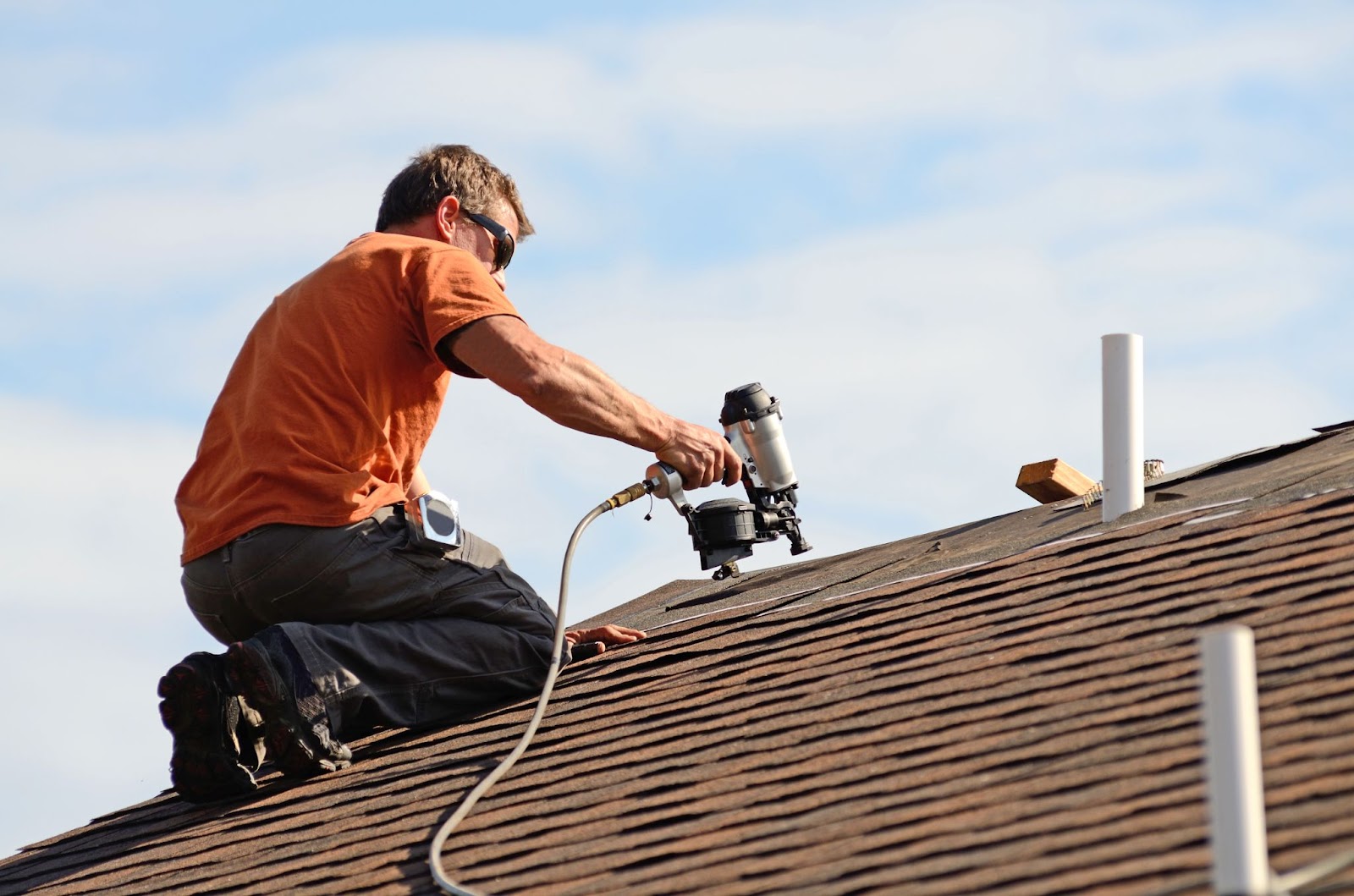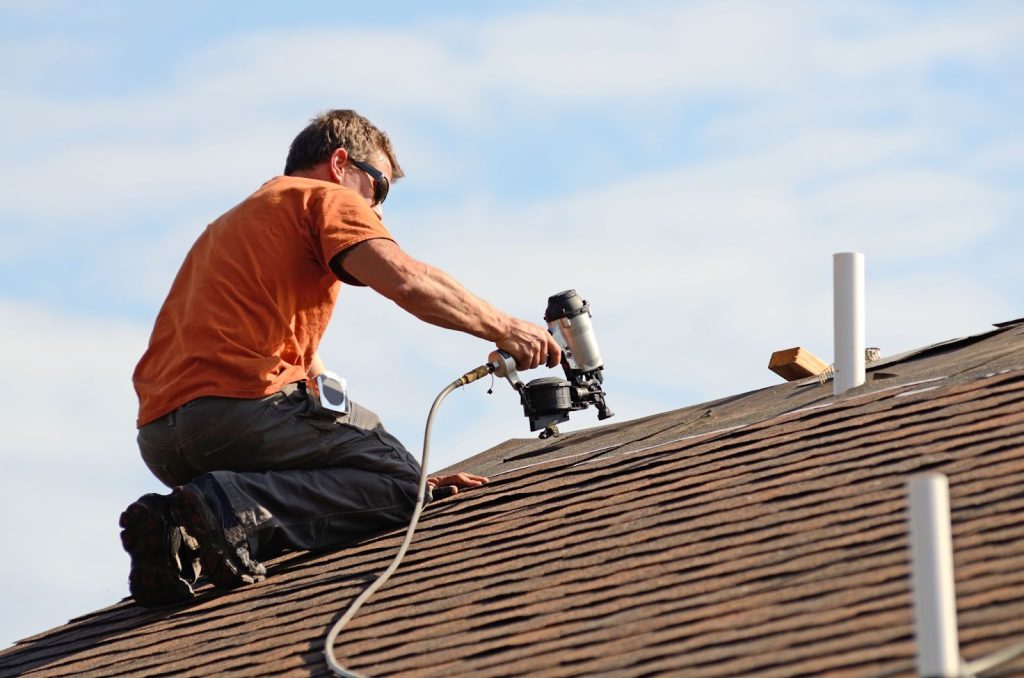 9 Ways You Can Prepare Your Property for a Roof Replacement
So, you have found a trusted roof replacement company, but the work isn't quite done. There are many things you can do to ensure your roof replacement services go as smoothly as possible. Here are nine things you can do:
1. Remove Wall Decoration and Fragile Attic Items
There's no doubt that a roof replacement is a loud job. With those big sounds come plenty of vibrations and dust throughout your house. Yes, don't be surprised if the hammer banging clear up on your roof causes the bookshelves on your main level to shake.
This is especially true if your roof requires existing decking to be repaired. So, just make sure you walk through your home and remove any knick-knacks, pictures, and other items hanging from your ceiling and walls. Take precautions by removing any decorations that are not permanently secured to your walls. You may even want to take down delicate light fixtures if necessary.
Dust is an inevitable part of re-roofing, and if you have an attic, you probably have plenty of your personal belongings stored up there. If that's the case, go through these items and remove anything fragile or essential, just to play it safe. Cover everything else to keep dust build-up to a minimum.
2. Consider Relocating Kids and Pets
While watching a roof replacement can be interesting and exciting for kids and pets, the noises accompanying it may be too much for our small friends. Work zones can also be extremely dangerous for children and animals.
Talk to your kids and explain that various areas in your home and yard will be off-limits until the roof is done. Because children and pets don't always understand these dangers, you may want to plan to be out of the house during work hours. Of course, you can stay home during a roof replacement; however, your young ones may nap better and be safer and happier visiting friends or family for a day or two.
3. Move Your Vehicles
The night before your roofing contractors arrive, make sure to relocate your vehicles, including cars, trailers, RVs, other recreational toys, and anything else that might be in the way. Your roofing team will need quick access to their trucks, tools, and equipment, so letting them use your driveway is essential.
Besides, roofers will throw bits of roofing material and debris from the roof to the dumpster, and you do not want to risk your car getting damaged. Moreover, you will probably want to be able to use your car as needed throughout the day, which makes parking in your garage a no-go. So, park on the street or ask a friendly neighbor for access to their driveway if street parking is forbidden.
Keep your garage doors closed during the roof replacement to ensure dust and bits of debris do not find their way into your garage.
4. Manage Tree and Plant Growth
Any tree branches hanging near your roof must be pruned before your roof replacement services can begin. Moreover, cutting tree limbs now can save your roof from future potential damage.
On the ground, it is a good idea to mow your grass before construction begins. Your contractor should use drop cloths to protect foundational plantings and grass in the immediate perimeter of your house. But cutting the grass can help keep fallen debris from hiding in tall grass, making clean up faster and your yard safer post-roof replacement. You will also want to move any potted plants out of the way.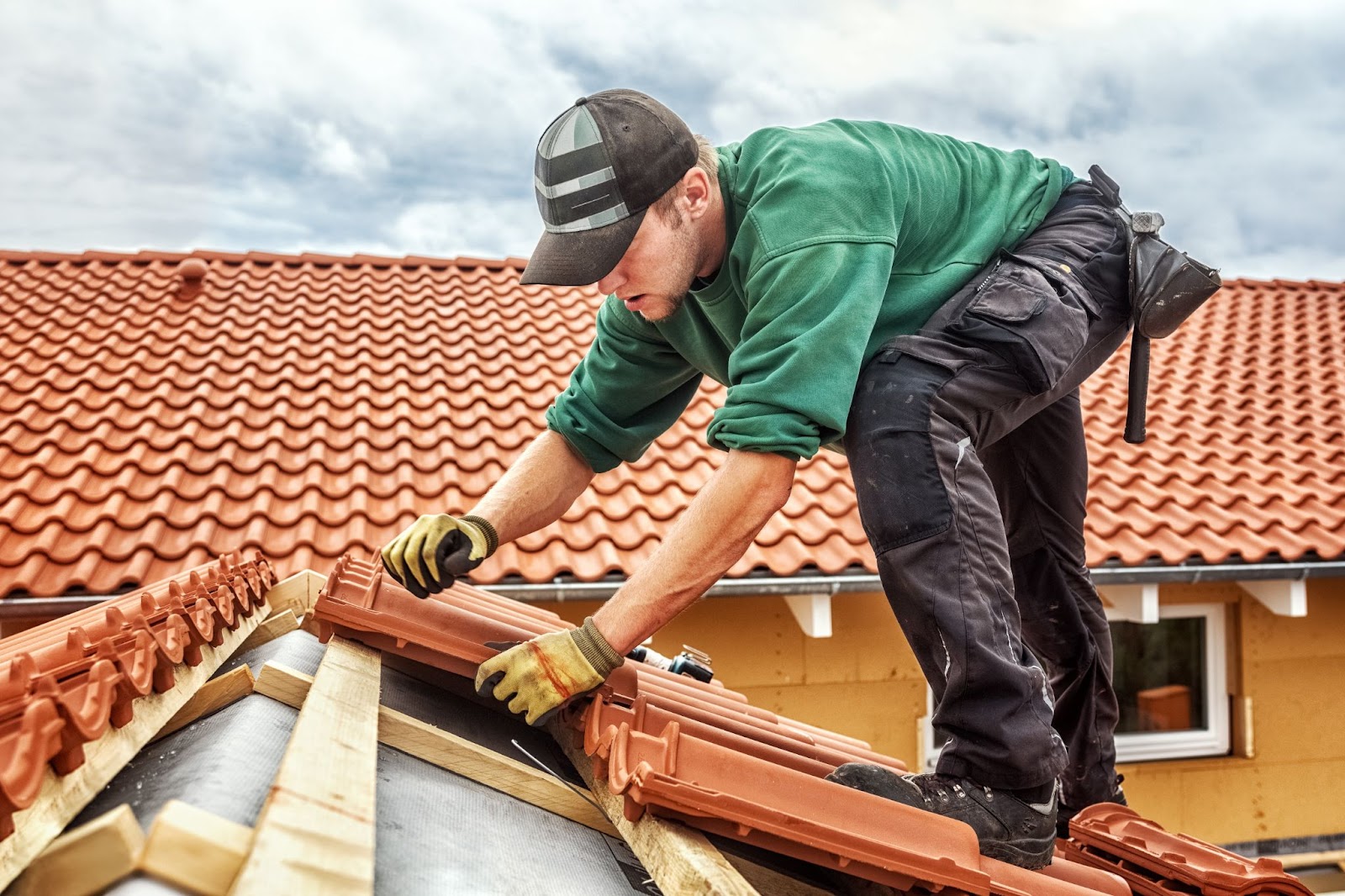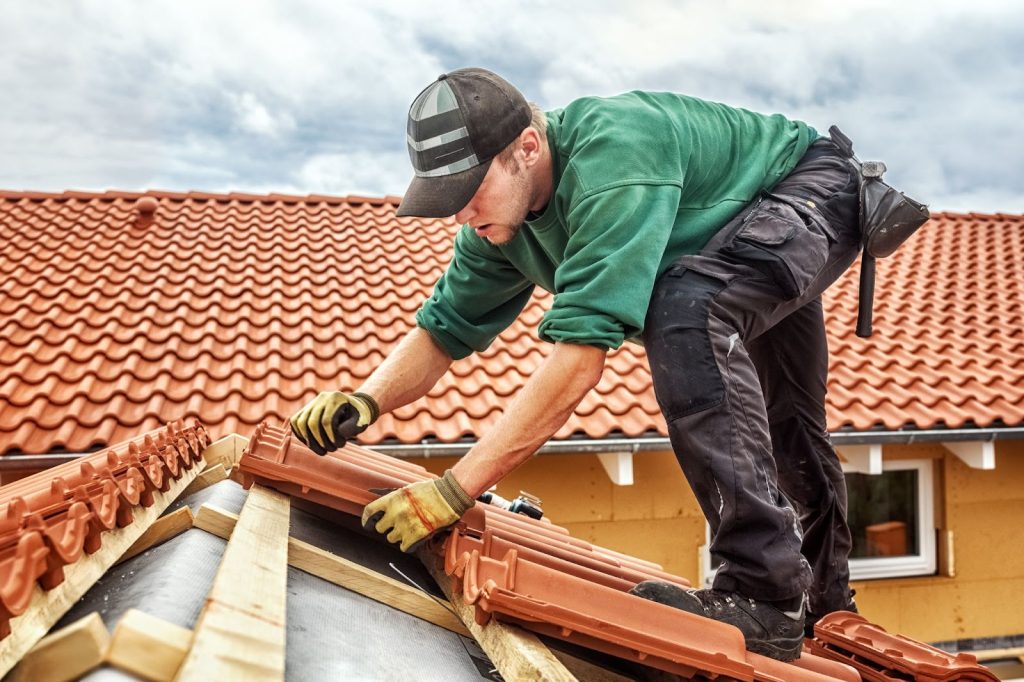 5. Take Down Satellite Dishes, Solar Panels, and Antennas
If you have items like satellite dishes, solar panels, or antennas on or near your roof, you must remove them before your contractor can begin work. Call your cable, satellite, and panel provider to make arrangements to plan temporary removal before your scheduled replacement day.
If the items on your roof are old or non-working, your roofing contractor may be willing to remove them and dispose of them for you. Just know there may be an additional cost for this. Chat with your roof replacement company to learn more.
6. Move Outdoor Furniture, Grills, and Other Items
Like the cars on your driveway below, outdoor furniture, grills, toys, and other outside items could be damaged if they are too close to the work zone. If you don't have a place to store them, just move them to a place in your yard that is a safe distance from all the work.
Remember that most roofing contractors will not be able to help you move your personal items inside or outside your home, so make plans accordingly to move your items and prepare your home.
7. Talk to Your Neighbors
It's always good to be a thoughtful and courteous neighbor. So, let your neighbors know that you are getting your roof replaced. Share the dates with them and the anticipated timeframe for the project. Talking to them well before the project will allow them to adjust their schedules to be comfortable while the project is going on.
8. Identify Accessible Power Outlets
Your roofing contractors may need access to several electrical outlets during the replacement process. Exterior outlets are ideal, but if your property doesn't have any, a garage outlet is the next best option.
If you do not have an outlet outside or in your garage, keep in mind that extension cords may need to run through an open door or window to get power outside. Remember that extension cords can be a tripping hazard, so select an outlet in a spot that doesn't get tons of foot traffic in your house.
9. Stay Alert During Roof Replacement Services
Living in a construction zone, albeit a couple of days, creates a lot of unexpected obstacles. Between extension cords and falling debris, there is plenty of stuff going on that is out of your typical day at home. Don't let these obstacles become the way you get hurt. Be aware of your surroundings. Remind those who live with you and visitors to stay alert during the re-roofing process.
Moreover, you'll want to keep the safety and wellness of the roofing crew in mind, too. Watch where they place their ladders and scaffolding, just to make sure you don't open a door or window into it. Consider locking doors and windows and taping large noticeable reminders to exits to remind people to stay alert.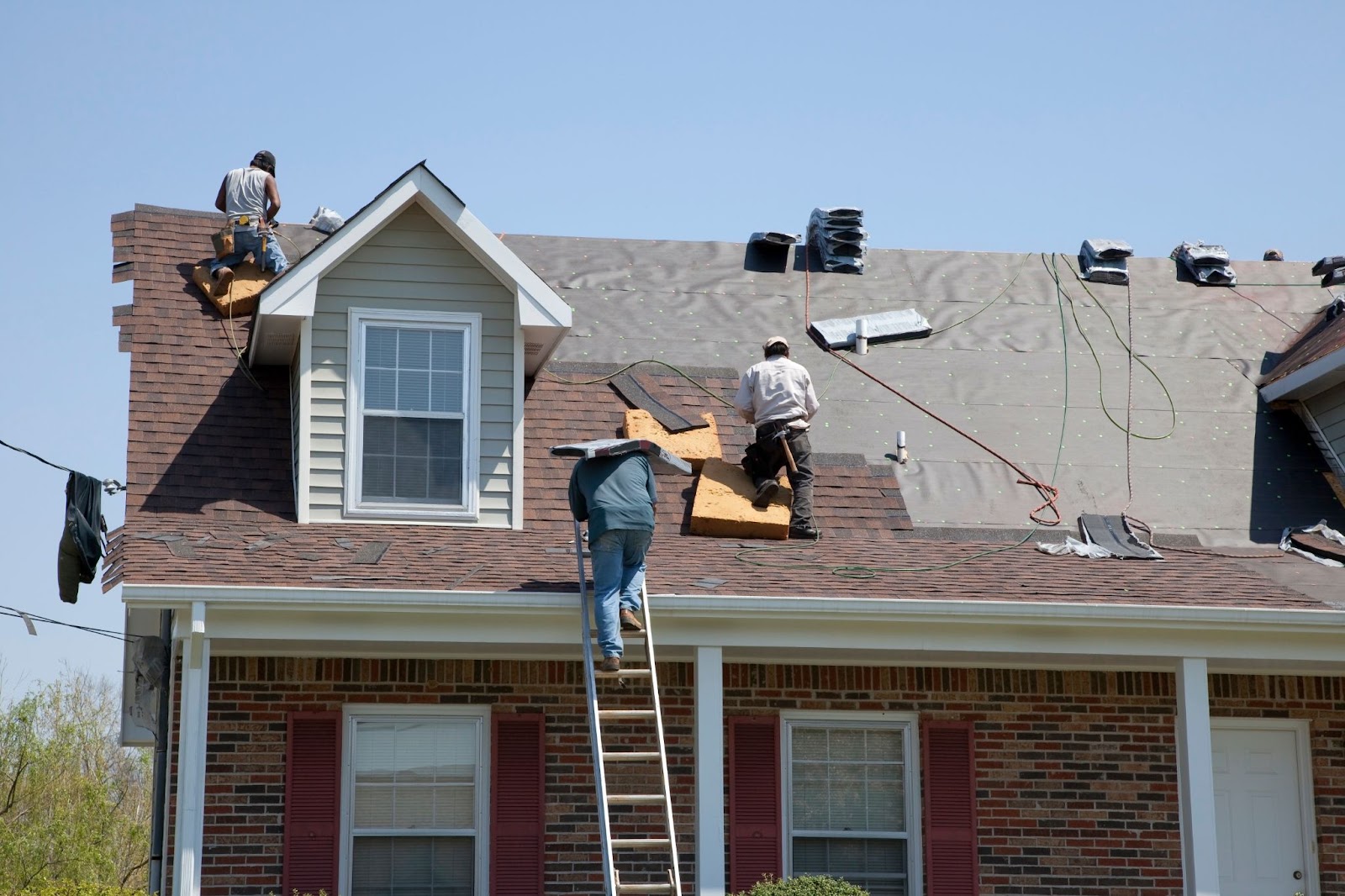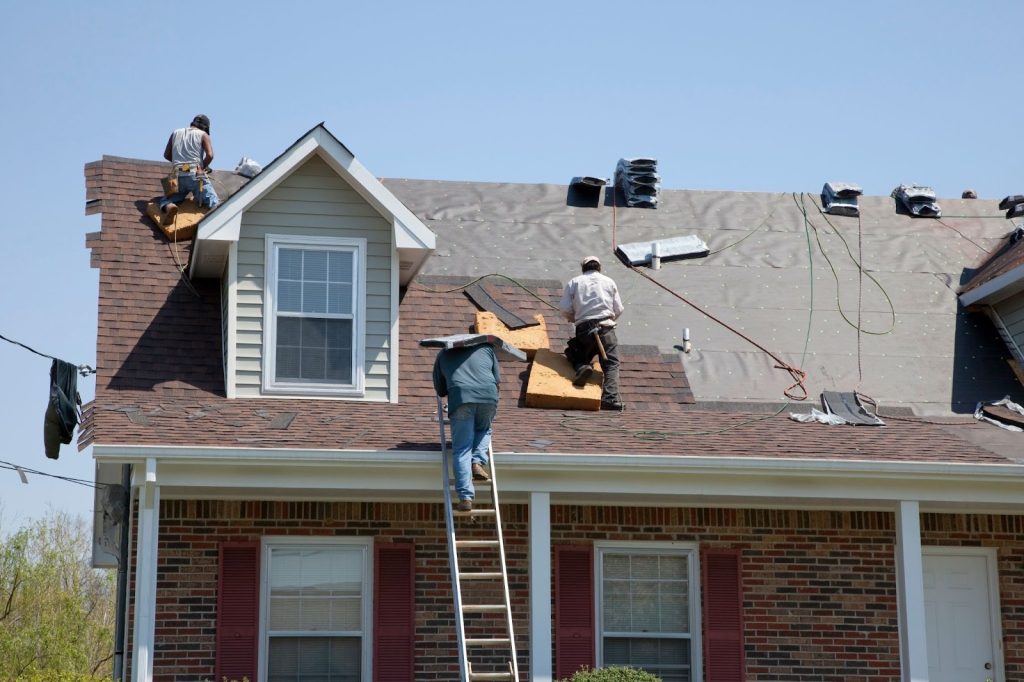 Need a Roof Replacement? The Pros at We Do Roofing SLC Can Help!
Is your property ready for a roof replacement? The experts at We Do Roofing Salt Lake City are here for you.
We Do Roofing SLC is the most trusted and reputable roof replacement company in Salt Lake County. With a licensed roofing team and more than two decades of industry experience, we provide businesses and residents with expert roofing repairs, new construction roofs, roof replacements, and more.
Our team is ready to help those in Northern Utah, including Salt Lake City, West Jordan, Murray, and other surrounding cities. Contact us today for your quick quote.